A little about me
My name is Karriem Hopwood, I am a Maryland-native and real estate expert, I have a twenty-year background in the service industry and studied Business at Hampton University; these experiences prepared me to tackle difficult negotiations, a fast paced environment, and meeting these needs while maintaining a high level of customer service.
I started my Real Estate Career in November of 2017, and in 2018 I was awarded the Keller Williams Realty Centre's Rookie of the year Award. In June of 2019 I was featured in the Baltimore Real Producers Magazine as a Rising Star for the Month, before finishing the year as one of the top 500 agents in the region and being named the 2019 Rising Star of the Year. In November of 2020 featured again in the Real Producers "Top 30 in their 30's" edition.
I pride myself on making my clients feel like family by the end of our transaction, and I look forward to the prospect of adding you to my family!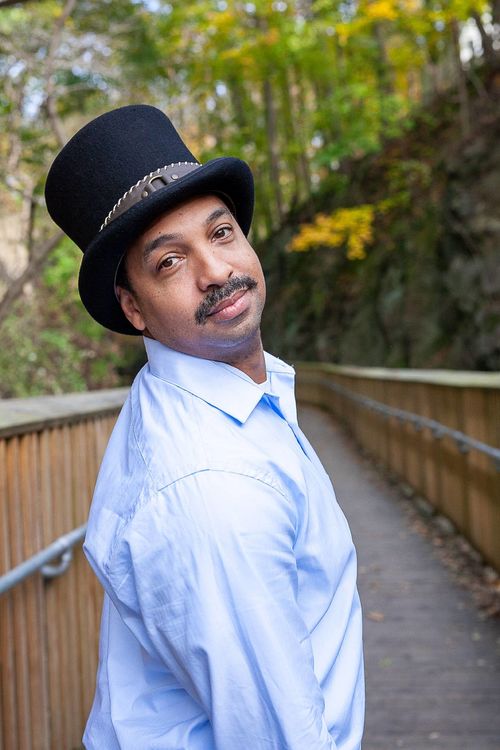 "Jenyffer went above and beyond, generously donating her time and money to support our foster care yo
…
Read More
uth and ensuring our organization had a heartwarming holiday dinner last year. Her dedication to the community and commitment to making a positive difference is truly commendable."
Read Less

"I had the pleasure of working with Jenyffer on several real estate deals, and I can't say enough goo
…
Read More
d things about her! Jenyffer is not only an incredible real estate agent, but she's also a fantastic person to work with. Her deep knowledge of the market, combined with her warm and caring approach, makes the entire process seamless for all parties. She's a great communicator and truly goes above and beyond for her clients. I wholeheartedly recommend Jenyffer as your go-to real estate agent – you won't be disappointed!"
Read Less

"Can't say enough about this group. I will be using them to find our next house!"

"Jenyffer helped us buy a house from 3000 miles away and before we even saw it in person! She was ve
…
Read More
ry attentive, patient and knowledgeable. She took thorough video tours for us, kept her promises and deserves an A+ for her negotiation skills! I would have no qualms about working with her again."
Read Less

"Karriem was such a big help in our home buying process. I'm a tough market he helped us make the bes
…
Read More
t choice for our offer and we were lucky enough to get the first house that we put an offer down on. Closing happened very quickly too so we were able to move in in no time! Definitely will be using unified home group in our next move."
Read Less

"My husband and I have purchased two homes (one primary residence and one investment property) and so
…
Read More
ld a primary residence with Karriem over the last 2 years. Karriem was wonderful to work worth. He is patient and does not push his buyers to move when not ready, but was prepared to act quickly when we unexpectedly found a home earlier than expected, including connecting us with a lender able to complete a pre-approval on the weekend. What sets him apart the most from other agents I've worked with is the creativity and problem solving expertise he brings to the process. We were able to secure the first houses we chose both times not due to highly outbidding others, but based on unique contract terms suggested by Karriem. He was also able to secure us a no-inspection/no-appraisal above asking offer when selling our home. We will definitely work with him again in the future."
Read Less

"If you are using Jenyffer as your real estate agent, you are succeeding in life. She is a fantastic
…
Read More
professional, who provides a one of kind experience. Her attention to detail and expertise are second to none. If you are looking to buy and sell real estate, please call her. She is a shooting star."
Read Less

"My husband and I worked with Jenyffer Lopez on purchasing a rental property in Baltimore. She's very
…
Read More
good at what she does — extensive knowledge and insights about the Baltimore market, robust industry network --- she connected us with some key contacts that helped make our experience smoother, her professional, patient and pleasant attitude makes her wonderful to work with. I highly recommend Jenyffer because she went above and beyond, and ultimately proved she had our best interests at heart."
Read Less