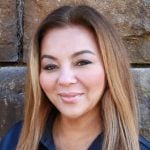 Colette Graham
Realtor®

tôi nói tiếng Việt
A little bit about me...
Colette Graham spent her youth in Japan, Hawaii and Vietnam as part of a constantly moving military family.
Living in a variety of locations created a lifelong love of homes and real estate while also teaching her to be flexible and resourceful. This real world knowledge and experience helps her educate and guide her clients when buying or selling their own homes. Colette loves living and raising her family in Maryland and enjoys the wide variety of recreation and culture our area provides! Her goal is to give each client her personal attention as they work together to find their ideal home, within their budget and timeline.